"No Budget Now
5 Solutions for You and Your Buyers
"Wealth is not about having a lot of money; it's about having a lot of options."
Chris Rock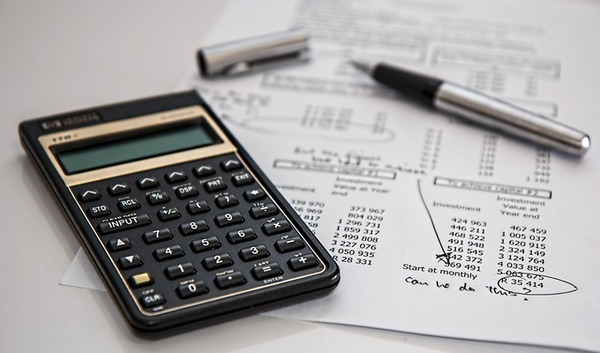 Who among us hasn't heard those words, "No Budget Now," from someone who seems to be the ideal client for your products or services? Or was that YOU who said it at some point? I've certainly experienced both of those scenarios as part of my journey!
CAN'T AFFORD IT
It's possible you don't have the money now without sacrificing a higher priority in your life. You DO know the "can't afford it" response is often used as a handy hook to hang your escape (and mine!) from the conversation when you'd rather not express the real reason(s). The price and the values might not line up with yours, or other reasons you simply do not want to share or discuss.
When you really are short on cash that you're eager to use to purchase consulting or other educational services programs for yourself, and the vendor is not willing to "take payments," there are available solutions to consider. Among these there may also be appropriate solutions to suggest to YOUR buyers for them to get around their "no budget now" response to you. This list is not at all exhaustive!
MOVING FORWARD
1. Pre-orders for large quantity of your product by companies at wholesale. You can offer a small "professional courtesy" deduction for advance payment in full. That maintains your status better than "discount," don't you agree? "Pre-order" is often used for books and cars before producing.
2. License (rent out) using your content that may already be on your hard drive in digital format. This removes production costs, except graphic design, unless you're a graphic designer or know one willing to be paid after your first licensing deal. There're also other ways to offload or pass it along.
3. State Work Grants do not need to be repaid. Many states have some form of grants for non-profit and for-profit individuals and companies. Here is an example in the State of Massachusetts. Search your state for grants like these. https://commcorp.org/subprogram/wtfp-express-program/
4. Corporate and Local Sponsorship – Businesses sponsor specific causes, companies, and individuals. A department or a related non-profit foundation is specifically dedicated to sponsorship activities. Arline Warwick at https://findcorporatesponsors.com/ can help with this.
5. Different business budgets are assigned for different purchases. This is especially true in companies. Speaker fees are from one budget, fees for books or other materials are from a different budget. Or more than one department may want to share a purchase of product or service.
BONUS SUGGESTION
Self-fund the investment at no or low cost as a solution responding to your current cash flow. Ideally this is done on a credit card with a zero percent or otherwise low interest rate. It's an ideal option for keeping your investments untouched and when you are reluctant or unwilling to add debt to your finances.
GREAT RESULTS
What have you put "on hold" that you're chomping at the bit to do? What course, program, consultant, or coach have you been eager to learn their shortcuts to where you want to be, to help you get where you want to go?
Or what prospect do you adore, who you feel you can solve their nagging concerns, that you'd love to have as a client? That prospect will find you even more fabulous when you share suggestions on how they CAN do business with you? Who comes to mind? Who do you need to talk with as soon as possible?
HELPING LOTS OF PEOPLE
Look at all those you can help, and make substantially more money than you have right now by considering the alternatives in this article? Who knows, you might discover other options once you're expanding your perspective!
NEED MORE INFO OR A GENTLE, LOVING NUDGE?
Are your mind hamsters running overtime as you read these possibilities? I'm happy to share a bit of time with you for any clarification you want or need. Find a convenient no-cost time on my calendar at schedule.tipsproducts.com/schedule Here's to abundance for you, those you serve, and everyone THEY reach!!
With Gobs of Gratitude,
Paulette Ensign, The Tips Content Strategist