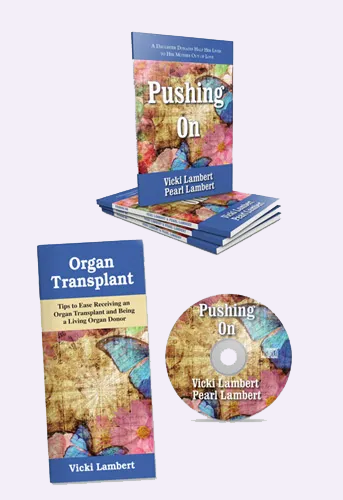 Books AND...
A commonly held theory is that books are the only REAL way to be a publisher or be published. That couldn't be further from the truth. Even audio recordings done by the author or some vocal artist are referred to as eBOOKS.
For over three decades, thousands of Subject Matter Experts have directly and indirectly helped educate and inform millions and millions of people in ways other than books, both online and offline in a wide range of topics starting with tips -- how to take action in some relevant way to improve their personal or professional life.
Books can be crafted in numerous styles. Among them are:
Narrative Writing

Images Only

How-to Tips

Combinations of Text and Images

Different Sizes in Pages and Dimensions
Different Purposes
Each content style and product delivery format has its purpose. Bite-sized how-to tips in small production formats like booklets, audio, card decks, and many others are ideal for specific uses. Here are a few situations where how-to tips are the best way to serve someone coming to your expertise for the first time.
Complex topics -starting at the most basic level and gradually learning more depth over time

Emotionally charged issues - immediate basic knowledge when full focus is unavailable

Promotional purposes - educational marketing as a gentle, comfortable entry point to your offers

"Quick-start" actions - easier access to newly acquired technology, appliances, and possessions

Consumer learning style and life style - bottom line, instant, tip-of-the-iceberg learning
Starting Point and Why
Tips products are often a starting point that then leads to books that go more into depth at a time and in a circumstance that the recipient of the tips product is ready and able to absorb more information. Here are examples for each of the five situations above.
1. Complex topics - financial investing is a great example of this.Imagine you are at a social gathering and the inevitable "what do you do professionally" comes up in conversation. The first person to jump in is a financial planner. The half dozen people in that conversational group surround her as she proudly shares she's writing what will be a 500-page book to include every financial instrument currently available. In the meantime, the silent conversation some of her audience is having is a variation of "gee, I ought to be investing, I know that, and yet I barely know how to track my deposits and withdrawals." One by one each person politely excuses themselves from the conversation. The financial planner's intention to start with a big fat book is overload for these people, and for lots of others, too. She may never realize that a basic tips booklet on how to start investing is a much better way to serve the potential clients she lost here.
2. Emotionally charged issues - cultural rituals can prompt an immediate need to know protocol in a particular religious observance when someone dies. A tips booklet citing basic specifics of each ritual, in what sequence, who might be involved to lead the mourning process, and any particular items that need to be present would be perfect to guide those who lost a loved one. There may be people who identify with a particular religion who have not practiced that faith and don't know the rituals. They are distracted by their loss. They can only focus on a minimum of new information at that time. A tips booklet can be gifted by any business involved with end of life services or products. A year later, the author of the tips booklet can return to those end of life vendors with a book on the topic that can be gifted to the same families previously served. The recipients are in better shape to access the book contents and the bond is strengthen with the company who provided it.
3. Promotional purposes - the business model of selling only in bulk and in content licensing lends itself to using tips products as educational marketing. It becomes a gentle, comfortable entry point to your corporate and association's offer. The brevity of a tips product that truly provides valuable information enhances the bond between the recipient and the giver. The recipient is more inclined to do business with with the giver as the recipient becomes a better educated buyer through the generosity of the giver. There is increased appeal, increased trust, and greater awareness of the giver. The giver can gently and consistently provide knowledge that keeps them top of mind in the buyer's life and allows continuing connection without always asking for a purchase every time they reach out to the buyers. This activity, like other purposes in this list, helps all concerned, starting with you, the Subject Matter Expert. The large organization that buys from you benefits, and the recipient of your information benefits. That's as good as it gets!
4. "Quick start" actions - you may be someone whose personality is similar to mine and to many other people. Reading the manual to fully understand the ins and outs of a new acquisition is only when the quick start instructions are somehow inadequate. Otherwise, those deeper explanations in the manual are unnecessary and even annoying, not to mention a waste of valuable time.If you are NOT wired like that, the manual or book is unquestionably more appealing to you. Those serve a different purpose and for different people than you.
5. Consumer learning style and life style - much like the attraction to adequate guidance the "quick start actions" provides, the tips product is all that's needed and is gratefully received by those who are "bottom line, just the facts" people. Or the folks who are being pulled in many directions at once who need to get up and running with whatever the content is as quickly as possible. They, too, know that additional information is available if needed, yet are full of gratitude that they can skim the basics to often reach the desired results.
Only Books?
So, if you think the ONLY way to get published or have any real credibility is a book, and you are determined to sell a lot more of your book(s), you'll appreciate that a tips product can and does provide the perfect trail of breadcrumbs to promote your book while simultaneously serving as a new revenue stream by selling it in bulk and licensing the tips content. The tips product can also be bundled with your book as a gift with purchase or a value added item, shining a bright light on your generosity.
If you have yet to write a book, a tips product can become the outline of information for your book, and be a new revenue stream in and of itself WHILE you are writing your book.
Yes, we can definitely show you how that all comes together so beautifully for you and those you serve and want to serve better. Book a free call with me at schedule.tipsproducts.com/schedule
Please let us know your thoughts here on the blog. Your opinions matter...a lot!!